Considered a luxury before – young men now feel their wardrobe is incomplete without a well-tailored suit hanging inside a plastic bag. This suit is versatile, taken out on weddings and other occasions that require men to dress up. Over the years different styles have cropped up of the once simple three-piece suit.
Men's formal-wear has never before been so unique and different, allowing wearers to experiment with different colors and cuts!
The time of a basic three-piece suit is gone, replaced by the newer and more sophisticated version. There is a lot you can say about yourself, judging from how you wear the suit! Let's see what yours says about you:
Inspired From 007
Brioni is the only designer capable enough to dress the one and only James Bond (and has been since 1995). This alone should place this luxury suit designer at the top of your consideration list! However what makes a Brioni suit top-class in the world? Its super-luxurious fabric…
The latest in the suit collection is designed with a combination of rare fibers, mixing the best British and French cloth to create the luxurious masterpiece. Men who wear this suit are connoisseurs of fine dining and an even finer lifestyle. They value style over comfort and practicality.
The Romantic Banker Look
Aussie tailoring firm P. Johnson Tailors can probably make local designers run for their money, with the suit styles they introduce every year. Every suit made by the international company radiates a make local, go global feel meaning wearers are least concerned about big labels.
The suits are supportive and lightweight, promoting great function and beauty! This means the wear values comfort and practicality as well as a certain sense of charismatic style.
50 Shades of Blue
Blue is the color of the ocean. It a color associated with serenity. Darker shades of this cool color, especially navy convey a person is in charge. If you want to portray that you can control any situation, wear a blue suit. The color emanates stability, trust, security and other qualities people look for when looking at an authority level figure.
How-to Look Good in a Suit
Following are some tips that will ensure you always look good in your specially tailored suit:
Display your designer dress watch at every opportunity (signing a deal)
Dry-cleanthe suit within 48 hours of spilling coffee on it
Button the jacket up tight
Iron your dress shirt when it's steaming hot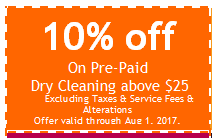 It's better to give your suit to a professional dry cleaning service rather than attempt cleaning at home. You don't want your stylish investment damaged by DIY suit cleaning methods! Consult with International Professionals Cleaners. Bring your suits over, or call for a prepaid order over $25 to enjoy amazing discounts!